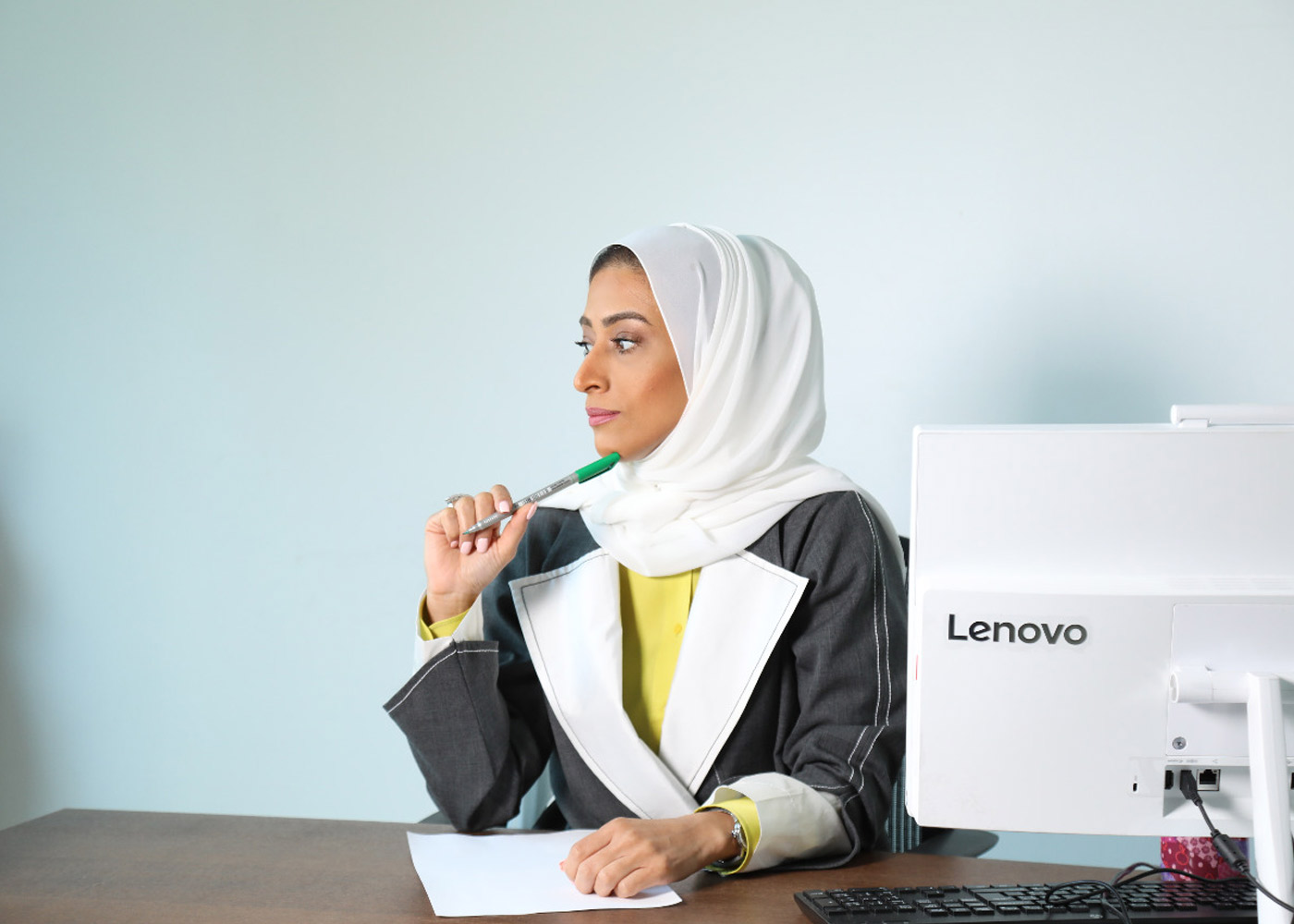 Aisha Rashid Al-Tenaiji is one of the most successful and renowned Emirati Woman Lawyers in the UAE. The hard work and efforts that she has put in have seriously paid off. She works with the vision of handling all the cases reliably and effectively. Aisha has made it clear that with a will, ambition, and goal setting, nothing is impossible. She has stated that people can reach great heights if they can do something beautiful and important to achieve success.
She is the holder of various Awards, Certificates, and Shields. She is a holder of the Distinguished Lawyer Award, which was conferred upon her in 2008. During her career and work in advocacy, she has obtained more than 40 shields from various local and international bodies. She is the holder of a certificate in completing the introduction to the legal research of the leading ideas, as well as the written, oral, and entrepreneurial pleadings in professional training and development (WIL Power), which was conferred upon her in 2009.
Aisha is currently the Chairperson of the Council of the Emirate Woman Lawyers at the Emirates Association for Lawyers and Legal. She is also a former member of 'The Dubai Courts Advisory Council', and the 'Labour Dispute Settlement Committee' at the Ministry of Human Resources and Emiratization. She is a former Chairperson of the Players' Conditions and Transfers Committee at the United Arab Emirates Football Association. She is also a former member of the Emirates Association for Lawyers and Legal and a former member of the Lawyers Admission Committee at the Ministry of Justice.
She has occupied various positions that include the General Secretary, the Treasurer, and the Emirates Association's General Manager. 
Aisha has extensive experience of 15 years in Advocacy and Legal Consultations. This work experience has increased her knowledge and confidence which led her to start her Legal Consultancy.
She is highly experienced in handling criminal, compensations, wills, and legacies' cases. Besides that, she has worked on cases related to commercial, civil, companies, contractual agreements, real estate, labor, and family lawsuits.
She is also a media professional who has presented a lot of legal programs. She has also attended and contributed extensively to the most important local and international conferences. The International Labour Conference that is held in the United Nations Organization- Geneva, is one of the International Conferences to which she has contributed.
In addition to that, she has made her contributions to many draft laws and their amendments. This includes the Law Regulating the Legal Profession, Juveniles Law, and the Sports Laws and Regulations.